On approved eye gaze devices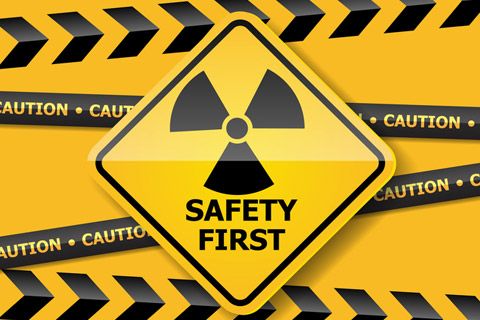 The Problem
At Tolt Technologies™, we work hard to ensure Ability Drive™ works with many different eye gaze devices.  It's important to us that we enable as many people as possible to drive with their eyes.  We know that assembling a person's suite of assistive technologies is a multi-step process that involves many decisions by the person and their doctors, clinicians, and assistive technology professionals.  These decisions are sometimes made together at the same time and sometimes made independently over months or years.
It's also our job to make sure Ability Drive is safe to use.  Independent mobility is critically important, but so is avoiding injury.  When eye gaze driving was first introduced, we focused on compatibility with eye gaze cameras from companies such as Tobii-Dynavox, IRISBOND, Alea, and Smart Eye.  But through experience, we learned that focusing on being compatible with cameras wasn't enough.  The camera, the computer's hardware, and the computer's operating system all play a role in creating a safe driving experience.
In one example, a person's computer battery was low and to lengthen battery life their computer slowed down to save power.  Ability Drive became sluggish, taking three seconds to recognize movement commands, putting the person in danger of collision.  In another example, a person's Bluetooth speaker disconnected and the device popped up a disconnection warning on top of the Ability Drive application, preventing driver control.  They narrowly avoided driving over a set of steps and tipping their power wheelchair.  These are but two of the issues we saw with 'build your own' eye gaze devices over the years.
Because of what our customers experienced, we require that eye gaze systems be tested for safety in combination with Ability Drive and only approved devices be used.
The Solution
Today we support over 10 different eye gaze devices from Tobii-Dynavox, TalkToMe, Smartbox, PRC-Saltillo, and more.  With each of these devices, we have a quality assurance and customer support relationship with the manufacturer.  Each approved device has been thoroughly tested with Ability Drive in their factory configuration.  Each device is tested again as we make improvements to Ability Drive.
If you are interested in becoming a supported eye gaze device, please contact us at info@tolttechnologies.com.  From every approved eye gaze device manufacturer, we require:
Registration as a medical device which includes compliance with FDA and/or EU medical device quality and safety regulations
Electronic marking of device id (e.g. serial number, manufacturer, make, and model viewable via Windows Management Instrumentation)
Two current devices, one for our customer support lab and one for our Quality Assurance lab
Exchange of customer support and quality assurance points of contact and service level agreements to ensure a good experience for our mutual customers
Approval Process
Each device will be reviewed for quality of experience and safe behavior, which includes tests like (but not limited to):
Sufficient performance to ensure control responsiveness at least every 100 milliseconds
Responsive when battery charge is under 10%
Screen brightness when battery charge is under 10%
Prevention of notifications, pop-ups, screen overlays, and any other behavior which might obscure or interfere with safe driving while Ability Drive is running
User Account Control Settings is set to 'Do Not Dim My Desktop' to allow eye gaze control of Ability Drive installation
Compatibility and good user experience when mouse emulation or communication software is jointly installed and running
Solid mounting adapter to handle the stress of mounting on moving wheelchairs
Caregiver handle to assist with safe transfer of the eye gaze device from wheelchair to other locations
Frequently Asked Questions
Can I build my own PC system to use with Ability Drive at home?  I've always built my own computers and I'm not about to stop now.
Unfortunately, no.  For our system, the A13J, we make over 200 adjustments to Microsoft Windows in order to create a safe driving experience.  We have tested 'off the shelf' Microsoft Windows and found multiple safety issues.  We cannot ensure your personal Windows installation has been safely configured and as an individual it's difficult to create a safe device without the systems and processes that medical device manufacturers follow.  It is our responsibility to provide a safe product, so we have implemented logic to detect and prevent this unsafe situation.
There are a few people who were provided Ability Drive before we understood these issues.  For those people, we are grandfathering their use of Ability Drive on custom systems and giving them a warning that this combination has potential safety issues.
My clinic / hospital / care facility creates custom assistive technology for our clients, can I use my own device?
Absolutely!  We love to see innovative assistive technology in action and do everything we can to support it.  Your custom technology needs to meet our safety criteria, so we ask you to send us an email to info@tolttechnologies.com and start the review and approval process outlined above.  Once that is complete, we will gladly add your custom device to our supported devices list.
Note that we can't make exceptions to our requirements or approval process, as we are obligated to follow medical device regulations and follow risk management practices as part of our liability insurance.
We don't use one of the devices on your supported list, we only use the Ultimate Taco Supreme Eye Gaze system.
Ugh!  What a conundrum!  Please contact the manufacturer for the Ultimate Taco Supreme Eye Gaze system.  Let them know that you'd like to drive your wheelchair with your eyes and that the people at Tolt Technologies are ready to help make this happen.  Also, we like tacos.